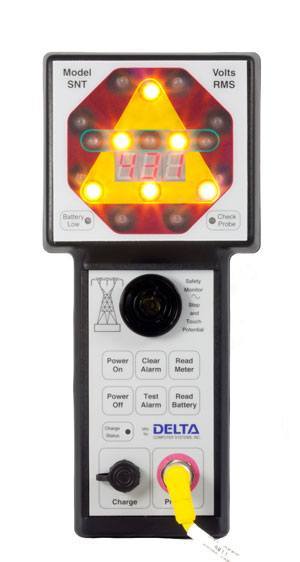 Request Information
To request information, either send an information request, email sales@stepandtouch.com, or call 360-254-8688.
Purchase
Regional Representative
Region
Contact Info
Washington, Oregon, and California
20460 Southwest Avery Court
Tualatin, OR 97062
(503) 692-4600
Illinois, Missouri, Indiana, Michigan, Wisconsin, Western Ohio, Eastern Iowa and Southern Minnesota
668 South County Line Rd.
Bensenville, IL 60106
(877) 860-5666
For all other regions contact sales@stepandtouch.com or call 360-254-8688.
Support
For support, contact support@stepandtouch.com or call 360-254-8688.
The user guide also contains support and troubleshooting information.
Repairs
Maintenance and Repairs (Instrument or kit)
Delta offers both calibration and repair service. Kits returned for either service are: cleaned, accessories evaluated for wear and breakage, alarm thresholds validated, alarm LED intensity and audio level evaluated, rechargeable battery evaluated for remaining life, keypad evaluated for wear, instrument case and connectors inspected, instrument/probe tested and calibrated.
Typical calibration and repair times are 15 business days. Repaired instruments have a 90 day warranty.
For repairs, contact support@stepandtouch.com or call 360-254-8688
Returns
Returning SNT Kits or Instruments
Contact Delta to obtain a Return Material Authorization (RMA) number. An RMA number is required for every return shipment to Delta.
Include a note with the unit that lists the RMA number. For repairs, please include technical contact information.
Send to: RMA, Delta Computer Systems Inc., 1818 SE 17th St., Battle Ground, WA 98604
Address
Delta Computer Systems, Inc.
1818 SE 17th St.
Battle Ground, WA 98604-8579

Phone: 360-254-8688
Fax: 360-254-5435
Email: sales@stepandtouch.com